| | |
| --- | --- |
| | <![if !vml]><![endif]> |
| | A.B.N. 61374397926 |
<![if !vml]>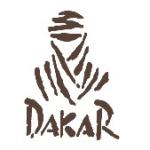 <![endif]>
The Dakar Rally has been an inspiration of mine for many years now. I started my involvement in Desert Racing in 2001, with the Honda Australia Off Road Team. In 2005 my partner Helen and I traveled to Barcelona Spain with Al and Glenn from the Honda Team to see first hand, the largest race in the world. Helen, Al and myself were so impressed, we traveled to Lisbon, Portugal in 2006 to see the start of the Dakar Rally once again. This would be the last chance we had to catch up and photograph the late Andy Caldecott who tragically lost his life during the 2006 Dakar.
In 2007, my dream was realized by attending the complete Dakar Rally from Lisbon Portugal, all the way to Dakar, Africa as a mechanic for three riders. As it turned out, this was the last Dakar Rally to be raced in Africa. Looking after three KTM660 Rally's on my own turned out to be the hardest thing I have ever done in my life, both mentally and physically. Any service crew you talk to, who has done Africa and South America insists Africa was much much harder on everyone, especially the crews.
In 2011 I traveled to South America with the GHR Honda Team, to support four riders. Jacob Smith, Warren Strange, Mark Davidson and Simon Harslett. Unfortunately Simon's race ended on Day 1 when he had to rush home to attend family issues. Mark Davidson Crashed out on Day 5 after succumbing to altitude sickness when crossing the Andes. Warren Strange crashed and damaged his shoulder just prior to the rest day. Jacob Smith flew the flag for Australia and despite a crash on the last stage, Jacob managed to repair his bike and finish the World's Toughest Race. Due to media restrictions enforced by Glenn Hoffmann Racing, I am unable to post photographs or video's on my website.
Click on any of the links to find out more about this world renowned, addictive race.