| | |
| --- | --- |
| | <![if !vml]><![endif]> |
| | A.B.N. 61374397926 |
<![if !vml]>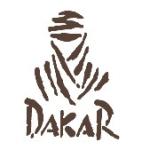 <![endif]>
Latest News!
The 2009 Dakar Rally has been run and won.
Congratulations to Marc Coma of Spain, who finished 1st Outright in the bikes. Second place went to French Rider and 2007 Champion, Cyril Despres. David Fretigne of France took up the third place on the rostrum.
Congratulations to David Schwarz of South Australia, who finished an amazing 36th, out of the original 235 riders. Only 113 riders made the complete race distance. The bad news for David, was the 4hr penalty bestowed upon him in the last few days. If it was not for the penalty, 20th outright would be his!
Simon Pavey finished in 68th position.
Unfortunately Christophe DNF'd on Day nine.
Another amazing effort for an Australian was 11th outright in the car section by Safari legend Bruce Garland. Harry Suzuki was Bruce's Navigator for the race, so well done to both guys.
If you are wondering how my international riders from the 2007 Dakar faired this time round, you will be pleased to know Patrice Carillon finished in 45th position. Unfortunately Enio Cuccarachi DNF'd on day seven.
Roll On 2009 Dakar!
As you may be aware, the 2008 Dakar Rally was cancelled due to terrorists threats. Unfortunately David Schwarz from South Australia had paid his money and arrived in Lisbon, ready for the gruelling event. Just before he went to scrutineering, the announcement was made, and the event completely cancelled.
For 2009, the Dakar Rally has made a move away from Africa and is now being held in South America. The Rally will start and finish in Buenos Aires, Argentina. The Rally also covers vast areas of Chile as the race covers around 9500km, including almost 6000km of specials.
The bad news for me, is my "handshake" deal for the 2009 Dakar Rally with the Australian Rally Team has fallen through. It is quite disappointing since Aussies are usually known for keeping their word. Hard to believe you can get three bikes across the line in the Dakar as the sole mechanic, as well as help Honda to the last two Australian Safari victories, and not be involved with the next Dakar.
Contrary to recent reports, there is more than one Australian competing in this years Dakar. David Schwarz is again testing himself and his bike in the worlds toughest rally. Keep an eye out for bike number 40. Another Australian is Simon Pavey (of long way round fame) on bike number 126. Bruce Garland and Harry Suzuki will be in the car class, driving their Isuzu D-Max, car number 448.
I wish all the competitors a tough, but safe race. Good luck to all, including two of my 2007 riders, Patrice Carillon (No 32) and Ennio Cuccarachi (No 188). Spare a thought for the service crew guys as well. Gary Williams from Australia will be turning the spanners for a Canadian Team. Sometimes life for the crews is just as tough as the competitors!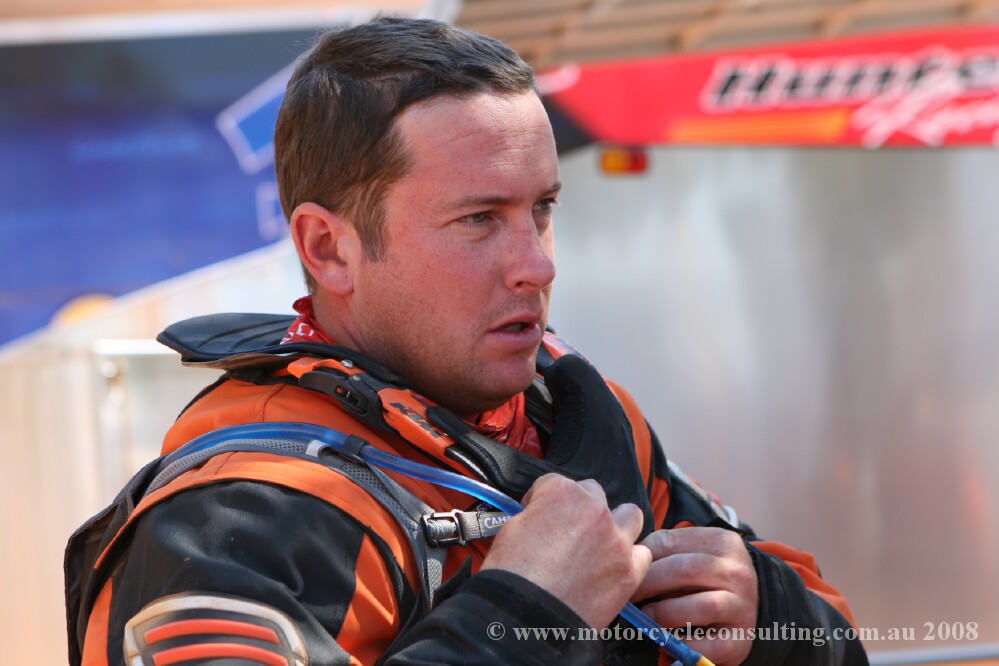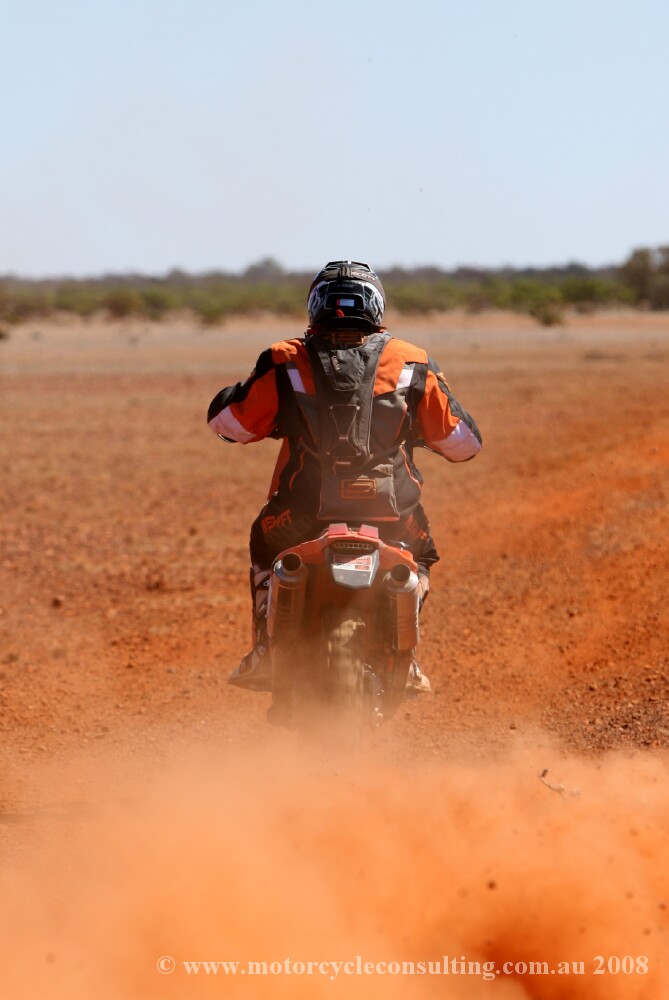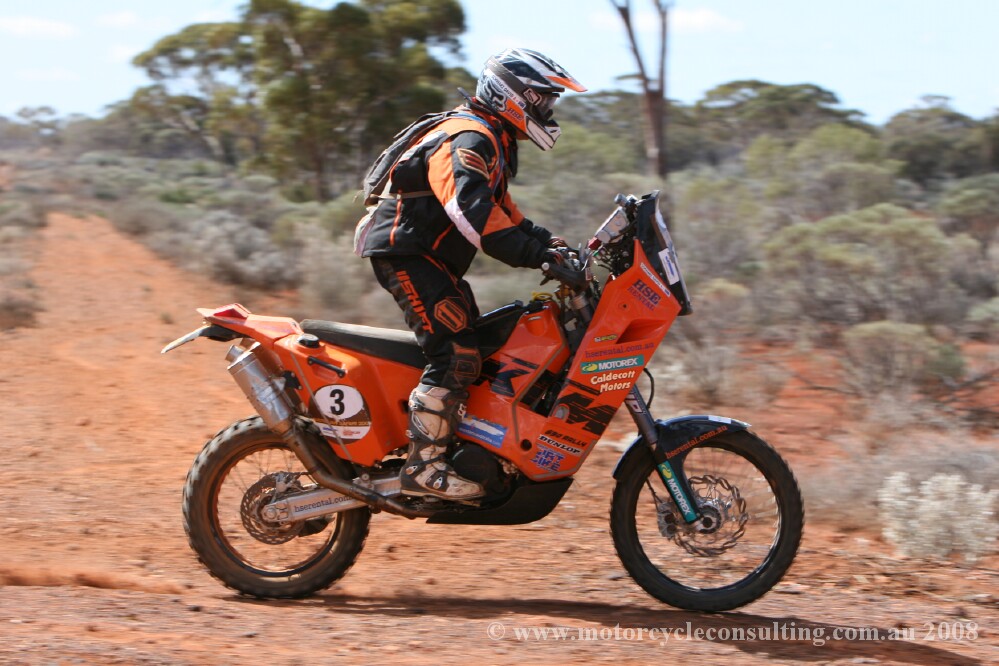 David Schwarz is ready to tackle yet another Dakar Rally. Watch his progress during the rally, on bike No 40.